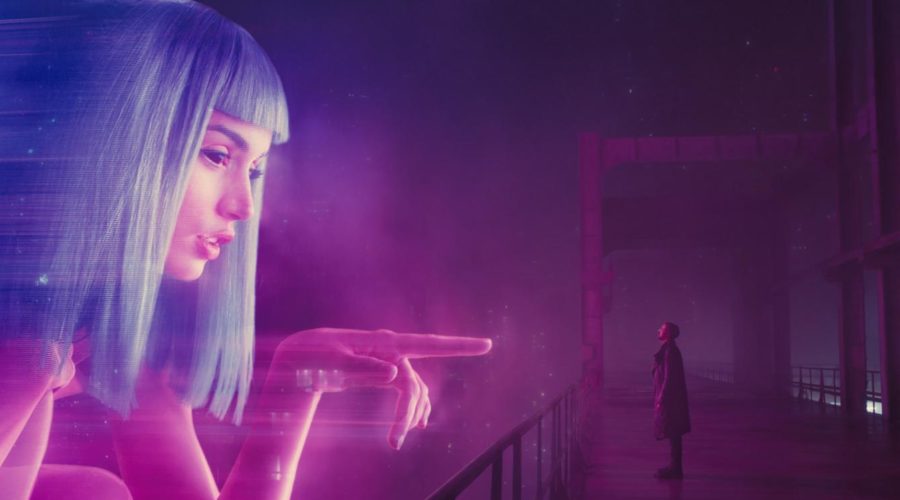 9 enero 2018
en
Cine, Cultura, Destacado
por
Ángel Caballero
Etiquetas: BAFTA, BAFTA 2018, Blade Runner 2049, Darkest Hour, Dukirk, Guillermo del Toro, Lady Bird, Oscar, The Shape of Water, Three Billboards Outside Ebbing Missouri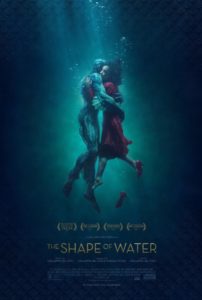 La Academia Británica de Cine y Televisión le ha otorgado 12 nominaciones al reciente ganador en los Golden Globes, Guillermo del Toro, y a su The Shape of Water cinta que se perfila para obtener la mayor cantidad de nominaciones en los Oscar 2018.
Star Wars: The Last Jedi son en aspectos técnicos, 'Mejores Efectos Especiales' y 'Mejor Sonido', en las cuales deberá vencer a las efectivas y potentes Dunkirk y Blade Runner 2049.
Sorprende gratamente que en el Reino Unido no pasó desapercibida una de las películas más eróticas, atrevidas y fascinantes: The Handmaiden, como 'Mejor Película Extranjera', pero debe vencer a la ganadora del Oscar en el 2017, The Salesman, y a la maravillosa actuación de Isabelle Huppert y todo su elenco en Elle.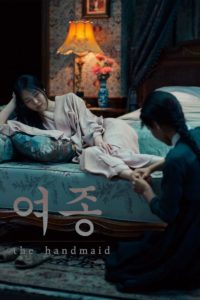 Seguramente como 'Mejor Película Animada' dirán que es Coco pero si los ingleses siguen teniendo la clase y autenticidad que los caracteriza, se lo darán a Loving Vincent.
The Shape of Water sigue pareciendo la clara favorita como 'Mejor Película', pero Three Billboards Outside Ebbing, Missouri no dará tregua.
En los aspectos actorales femeninos solamente Octavia Spencer en The Shape of Water podría hacerle sombra a la monumental, cruel, desvergonzada, altanera, y por lo mismo fascinante, Allison Janney en I, Tonya.
Mayores posibilidades de dar la sorpresa de los BAFTA 2017 la tiene Saoirse Ronan, pero en medio está una incontrovertiblemente poderosa Frances McDormand con su estelar actuación en Three Billboards Outside Ebbing, Missouri.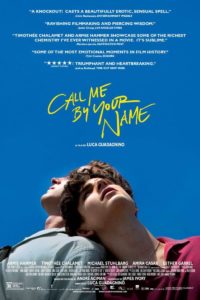 Los hombres no tienen nada qué hacer ante la representación histórica de uno de los políticos más importantes del siglo XX, Winston Churchill, en la piel de Gary Oldman… pero la sola nominación del jovencísimo Timothée Chalamet es uno de los aspectos más importantes por los que vale la pena Call Me by Your Name.
Si todo sigue la lógica, Three Billboards Outside Ebbing, Missouri obtendrá otro premio seguro, esta vez como 'Mejor Actor de Reparto' en las manos de Sam Rockwell, sólo su compañero en escena Woody Harrelson podría arrebatarle el galardón.
Y los nominados son:
---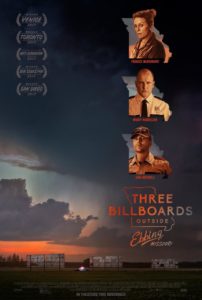 MEJOR PELÍCULA
Call Me By Your Name
Darkest Hour
Three Billboards Outside Ebbing, Missouri
Dunkirk
The Shape of Water
MEJOR PELÍCULA BRITÁNICA
The Death Of Stalin
God's Own Country
Darkest Hour
Lady Macbeth
Three Billboards Outside Ebbing, Missouri
Paddington 2
MEJOR DEBUT DE UN ESCRITOR, PRODUCTOR O DIRECTOR BRITÁNICO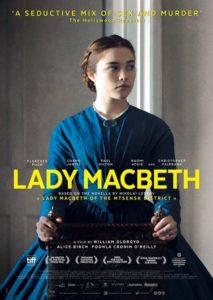 Gareth Tunley, Jack Healy Guttman & Tom Meeten por The Ghoul
Rungano Nyoni y Emily Morgan por I Am Not A Witch
Lucy Cohen por Kingdom of Us 
Alice Birch, William Oldroyd, Fodhla Cronin O'Reilly por Lady Macbeth
Johnny Harris y Thomas Napper por Jawbone

MEJOR PELÍCULA EN HABLA NO INGLESA
Elle de Paul Verhoeven
First They Killed My Father de Angelina Jolie, Rithy Panh
The Handmaiden de Park Chan-wook
Loveless de Andrey Zvyagintsev
The Salesman de Asghar Farhadi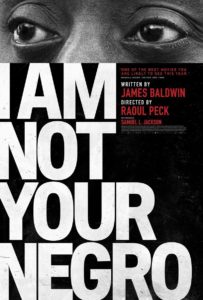 MEJOR DOCUMENTAL
City Of Ghosts de Matthew Heineman
I Am Not Your Negro de Raoul Peck
Icarus de Bryan Fogel y Dan Cogan
An Inconvenient Sequel de Bonni Cohen y Jon Shenk
Jane de Brett Morgen
MEJOR PELÍCULA ANIMADA
Coco de Lee Unkrich y Darla K. Anderson
Loving Vincent de Dorota Kobiela y Hugh Welchman
My Life as a Zucchini de Claude Barras, Max Karli
MEJOR DIRECTOR
Denis Villeneuve por Blade Runner 2049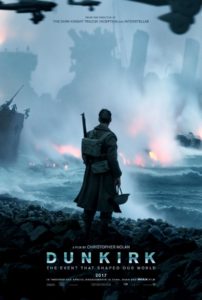 Luca Guadagnino por Call Me By Your Name
Christopher Nolan por Dunkirk
Guillermo del Toro por The Shape of Water
Martin McDonagh por Three Billboards Outside Ebbing, Missouri
MEJOR GUIÓN ORIGINAL
Jordan Peele por Get Out
Steven Rogers por I, Tonya
Greta Gerwig por Lady Bird
Guillermo del Toro y Vanessa Taylor por The Shape of Water
Martin McDonagh por Three Billboards Outside Ebbing, Missouri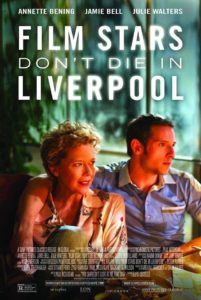 MEJOR GUIÓN ADAPTADO
Armando Iannucci, Ian Martin y David Schneider por The Death Of Stalin
James Ivory por Call Me By Your Name
Matt Greenhalgh por Film Stars Don't Die In Liverpool
Aaron Sorkin por Molly's Game
Simon Farnaby y Paul King por Paddington 2
MEJOR ACTRIZ
Annete Benning en Film Stars Don't Die In Liverpool
Frances McDormand en Three Billboards Outside Ebbing, Missouri
Margot Robbie en I, Tonya
Saoirse Ronan en Lady Bird
Sally Hawkins en The Shape of Water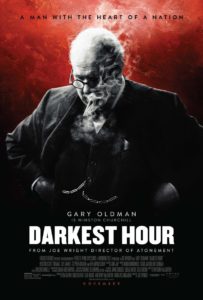 MEJOR ACTOR
Daniel Day-Lewis en Phantom Thread
Daniel Kaluuya en Get Out
Gary Oldman en Darkest Hour
Jamie Bell en Film Stars Don't Die in Liverpool
Timothée Chalamet en Call Me by Your Name
MEJOR ACTRIZ DE REPARTO
Kristin Scott Thomas en Darkest Hour
Allison Janney en I, Tonya
Laurie Metcalf en Lady Bird
Octavia Spencer en The Shape of Water
Lesley Manville en Phantom Thread
MEJOR ACTOR DE REPARTO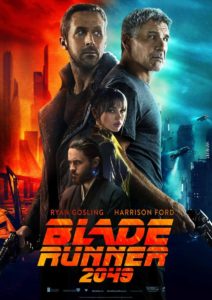 Christopher Plummer en All the Money in the World
Hugh Grant en Paddington 2
Sam Rockwell en Three Billboards Outside Ebbing, Missouri
Willem Dafoe en The Florida Project
Woody Harrelson en Three Billboards Outside Ebbing, Missouri
MEJOR MÚSICA ORIGINAL
Benjamin Wallfisch, Hans Zimmer en Blade Runner 2049
Dario Marianelli en Darkest Hour
Hans Zimmer en Dunkirk
Jonny Greenwood en Phantom Thread
Alexandre Desplat en The Shape of Water
MEJOR FOTOGRAFÍA
Roger Deakins en Blade Runner 2049
Bruno Delbonnel en Darkest Hour
Hoyte van Hoytema en Dunkirk
Dan Laustsen en The Shape of Water
Ben Davis en Three Billboards Outside Ebbing, Missouri
MEJOR EDICIÓN
Jonathan Amos y Paul Machliss en Baby Driver
Joe Walker en  Blade Runner 2049
Lee Smith en Dunkirk
Sidney Wolinsky en The Shape of Water
Jon Gregory en Three Billboards Outside Ebbing, Missouri
MEJOR DISEÑO DE PRODUCCIÓN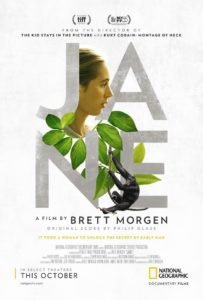 Sarah Greenwood y Katie Spencer en Beauty and The Beast 
Dennis Gassner y Alessandra Querzola en Blade Runner 2049
Nathan Crowley y Gary Fettis en Dunkirk
Paul Austerberry, Jeff Melvin y Shane Vieau en The Shape of Water
Sarah Greenwood y Katie Spencer en Darkest Hour

MEJOR VESTUARIO
Jacqueline Durran en Darkest Hour
Jacqueline Durran en Beauty and The Beast 
Jennifer Johnson en I, Tonya
Mark Bridges en Phantom Thread
Luis Sequeira en The Shape of Water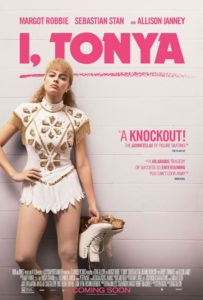 MEJOR PEINADO Y MAQUILLAJE
Donald Mowat y Kerry Warn en Blade Runner 2049
David Malinowski, Ivana Primorac, Lucy Sibbick y Kazuhiro Tsuji en Darkest Hour
Deborah La Mia Denaver y Adruitha Lee en I, Tonya
Naomi Bakstad, Robert A. Pandini y Arjen Tuiten en Wonder
Daniel Phillips en Victoria & Abdul
MEJOR SONIDO
Tim Cavagin, Mary H. Ellis y Julian Slater en Baby Driver
Ron Bartlett, Doug Hemphill, Mark Mangini y Mac Ruth en Blade Runner 2049
Richard King, Gregg Landaker, Gary A. Rizzo y Mark Weingarten en Dunkirk
Christian Cooke, Glen Gauthier, Nathan Robitaille y Brad Zoern en The Shape of Water
Ren Klyce, David Parker, Michael Semanick, Stuart Wilson y Matthew Wood en Star Wars: The Last Jedi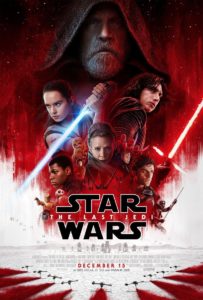 MEJORES EFECTOS ESPECIALES
Scott Fisher y Andrew Jackson en Dunkirk
Gerd Nefzer y John Nelson en Blade Runner 2049
Dennis Berardi, Trey Harrell y Kevin Scott en The Shape of Water
Star Wars: The Last Jedi
War for the Planet of the Apes
MEJOR CORTO ANIMADO BRITÁNICO
Have Heart de Will Anderson
Mamoon de Ben Steer
Poles Apart de Paloma Baeza y Ser En Low
MEJOR CORTO BRITÁNICO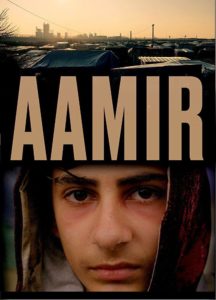 Aamir de Vika Evdokimenko, Emma Stone y Oliver Shuster
Cowboy Dave de Colin O'Toole y Jonas Mortensen
A Drowning Man de Mahdi Fleifel, Signe Byrge Sørensen y Patrick Campbell
Work de Aneil Karia y Scott O'Donnell
Wren Boys de Harry Lighton, Sorcha Bacon y John Fitzpatrick
THE EE RISING STAR AWARD (Actor o Actriz en Crecimiento, votad@ por el público)
Florence Pugh
Daniel Kaluuya
Josh O'Connor
Tessa Thompson
Timothée Chalamet
Por: Ángel Caballero (@AngelReject)
Fotos: Especiales